Boleia – Iphone app
Boleia is an Iphone app that allow users to offer or ask for a ride. Similar to
the concept of Caught-surfing, is build as a social network so the users can give
an opinion and a direct feedback about each other, and attribute a mark of confidence
as well.
Visual identity and UI design.
[tube]http://www.youtube.com/watch?v=aB1UCZepy0I&feature=plcp[/tube]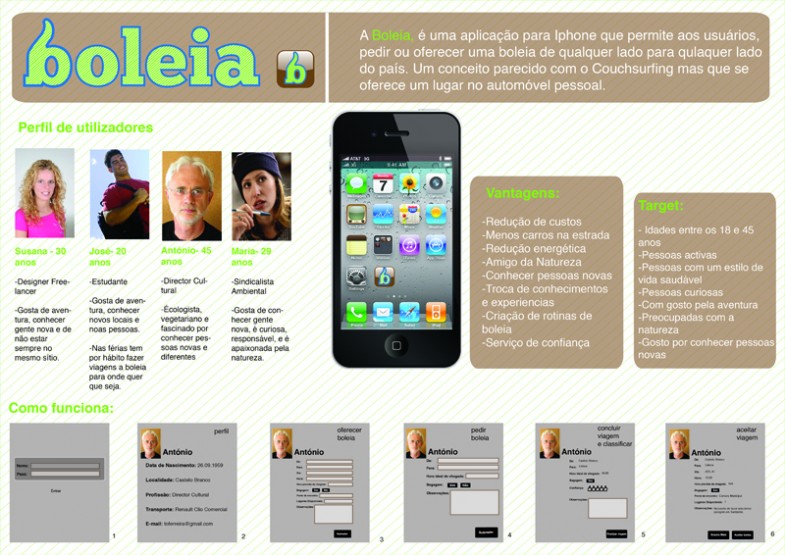 Deixe uma resposta
Tem de ter a sessão iniciada para publicar um comentário.